Dive Rite Surface Marker Tube - Hybrid
Rebreather divers and open circuit divers alike will appreciate our hybrid Surface Marker Tube.
Sale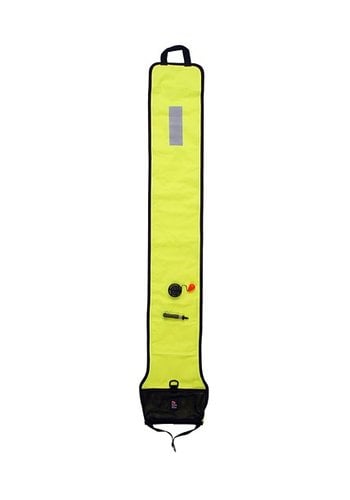 Highland 100 lb Lift Bag w/ Mesh Pouch
<ul>
<li>100 lbs. of positive lift</li>
<li>Anti-spill bottom for easy fill from bottom</li>
<li>Combination oral / QD inflator </li>
<li>hose inflator</li>
<li>Over pressure relief valve / dump valve</li>
<li>Lifting strap with stainless steel D-ring</li
Deluxe 50 lb Lift Bag
Durable yet compact lift bag rated to 50 lbs.
Dive Rite Lift Bag
Salvage divers, underwater archaeologists or anyone who needs to recover a heavy underwater object will appreciate the design of our lift bag.
Hollis Orange 60lb Lift Bag
<b>This is just what you need to raise or mark items<b/>
||
60lb Lift Capacity
Nylon used to resist tears and mildew
High-vis bright orange
Over pressure relief valve with pull dump
Stainless D-ring for line attachment
Handle at the top of the lift bag fo
Sale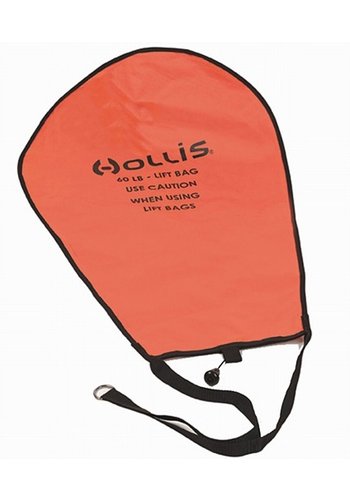 Mesh Carry Pouch
Made to Fit XS Scuba SMB (AC070) and Lift Bags (AC060 and AC050)
||
<ul>
<li>Heavy-Duty, PVC Coated Nylon Mesh</li>
<li>Velcro Closure</li>
<li>Six Stainless Steel Grommets for Attachment</li>
<li>Dimensions: 6.5" x 12"</li></ul>
Sale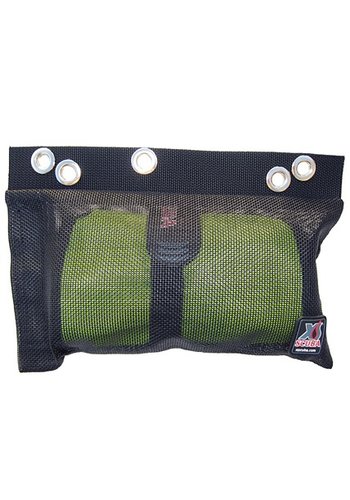 Hollis 125lb Lift Bag
<b>This is just what you need to raise or mark larger sized items<b/>
||
125lb Lift Capacity
Nylon used to resist tears and mildew
High-vis bright orange
Over pressure relief valve with pull dump
Stainless D-ring for line attachment
Handle at the top of t
Sale