Products tagged with mount
Subgravity Diamond Sidemount BCD
The rarest of the gems in the sidemount diving world!
SG-1900
DIAMOND side mount diving system was developed and tested by the best cave divers, used during our explorations on Yucatan, Florida and other areas of the world. There are three bladder access ports, each of them can be used either for inflator or OPV/dum
GoPro Handlebar/Seat Post Mount
<b>Mount your GoPro to handlebars, seatposts, ski poles and more.</b>

Attach your GoPro to handlebars, seatposts, ski poles, kitesurfing control bars or virtually any 0.43in. - 0.7in. (11mm –18mm) diameter tube. You can also clamp this mount to chainstay
Highland Bungee Mount Compass
<B>Complete:<B> compass module, bungee mount & bungee cord
<ul><li>30 inch length of 4 mm bungee cord</li>
<li>Mount with one continuous loop or two separate loops for redundancy</li>
<li>Top and side reading</li>
<li>Large ratcheting bezel</li>
<li>Lumin
Sale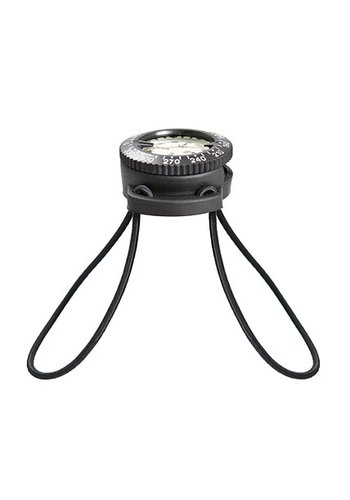 Deep Sea Supply X1 Bungee Mount
Deep Sea Supply has designed an elastomeric bungee mount for Liquivision X1 dive computer. This mount fits bungee cords which are 1/8 in. to 3/16 in. in diameter.