Atomic Subframe Mask
The SubFrame is strongest and most indestructible frame made and is warranted for a lifetime from breakage.
Atomic Venom Mask
After all, the main reason you dive is to SEE what's down there. The new Venom dive mask lets you see more, and you'll look great doing it.
Tusa Ceos Mask
The Ceos is a low-profile low volume two window mask that features the newly developed and revolutionary Freedom Technology delivering superior fit, comfort and performance. The Ceos is one of the first next generation TUSA masks offering this innovative
Tusa Freedom HD Mask
The Freedom HD mask is the latest design to come from Freedom Technology. It is a single lens masks with an incredibly wide field of vision. This mask boasts a 180° Rotational Buckle System, which allows it to fit a variety of face sizes while maintaining
Tusa Freedom Elite
FEATURES

-Wide feild of vies single lens
-Equipped with Freedom Technology
-180 degree rotating buckel system
-Medium-Large frame with minimal internal volume
-Five-position strap angle adjustor for micro-adjustment
-Round edge skirt
-3-D mask strap
Sale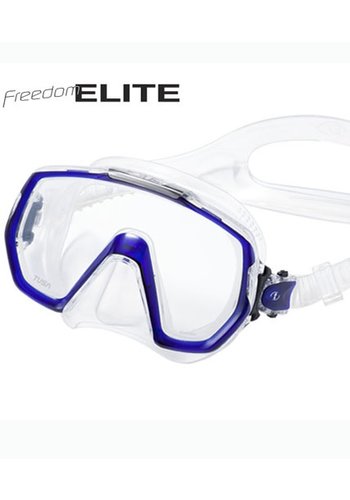 Tusa Freedom One Mask
||
||
||


<iframe width="240" height="135" src="http://www.youtube.com/embed/iHndfxceJWo" frameborder="0" allowfullscreen></iframe>
Atomic Frameless Mask
"Widely" viewed as an award-winning revolutionary design.