All products are added to your cart.
Liquivision X1 Expedition-Grade Trimix/CCR Computer
The Liquivision X1 represents the cutting edge in technical diving computer technology. It has been called the iPhone™ of dive computers for its intuitive tap navigation, readability, compact size and open software platform, which come together to deliver
Sale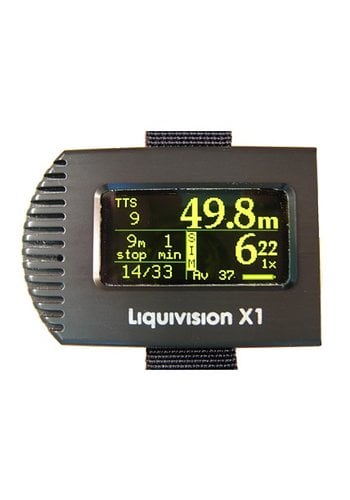 Deep Sea Supply X1 Bungee Mount
Deep Sea Supply has designed an elastomeric bungee mount for Liquivision X1 dive computer. This mount fits bungee cords which are 1/8 in. to 3/16 in. in diameter.